Innovation. Experience. Solutions. Results.
Innovation. Experience.
Solutions. Results.
Jay M. Cashman is extremely passionate about his support of communities and charities. Both personally and professionally, he and his wife, actress/director/writer, Christy Scott Cashman, support several charities, community organizations, and events, locally and nationally. Mr. Cashman gets the greatest personal satisfaction from supporting numerous organizations. As a company, C
ASHMAN

has participated in numerous charity events throughout the year including the Seaside Le Mans, supports the Cape Cod community and a Holiday Giving Tree, providing holiday presents to local families in need.
From education to healthcare and homelessness, Jay M. Cashman and the C
ASHMAN

Family of Companies have committed themselves to the improvement of the communities that surround them by helping charitable organizations stay funded. C

ASHMAN

is proud to have played a significant role in the cleanup of Boston Harbor. Mr. Cashman has also made environmental contributions by planting over 30,000 trees in the City of Quincy. Additionally, Mr. Cashman has recently founded two nonprofit organizations; The Cashman Family Foundation and the Cashman Resilience Charitable Trust.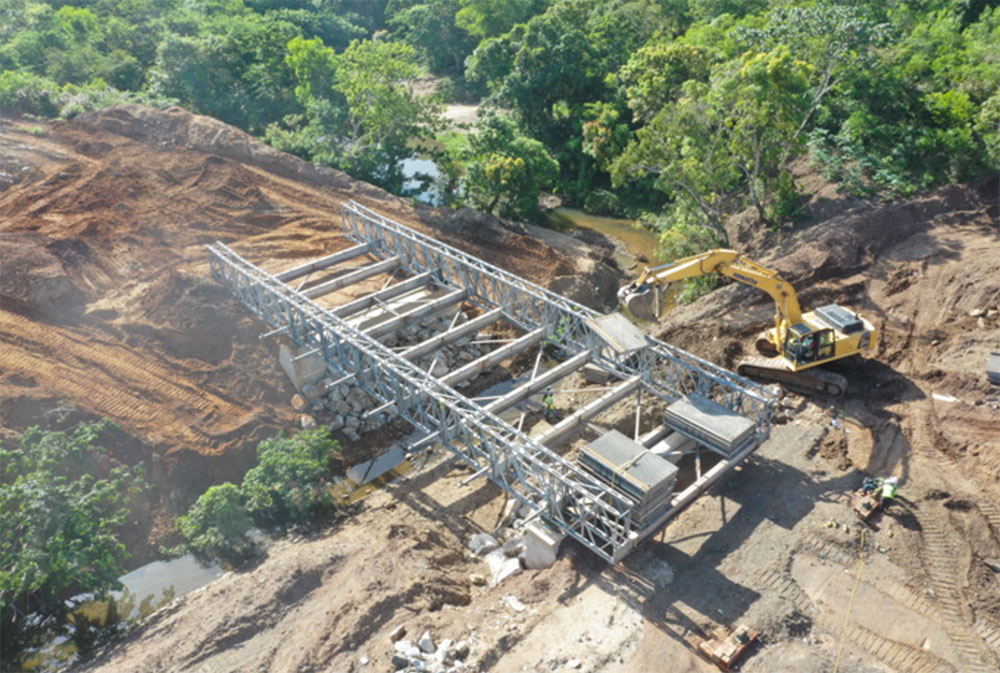 Community Impact
Riviere Cochon Gras Bridge
The town of Perches, located in North-East Haiti, can only be reached by crossing a river. It is an agricultural area that is home to over 20,000 people and the area's largest weekly market. Residents and vendors access the town via unpaved road, and simply drive or walk through the river. For much of the year, this is acceptable, but during the 3-4 months of the rainy season the road frequently becomes impassable. To add to the danger, after a rainstorm the water level can rise several feet in a matter of seconds. There have been instances of drownings, as well as people with medical emergencies stranded in Perches (there are no medical services available in the community).
Learn More
The Cashman Family Foundation's mission is to facilitate economic development through infrastructure improvements, particularly in rural areas. The C
ASHMAN

Family of Companies are predominately infrastructure-related companies and the Cashman Family Foundation was founded to utilize those skills and resources for philanthropic projects. Learn More