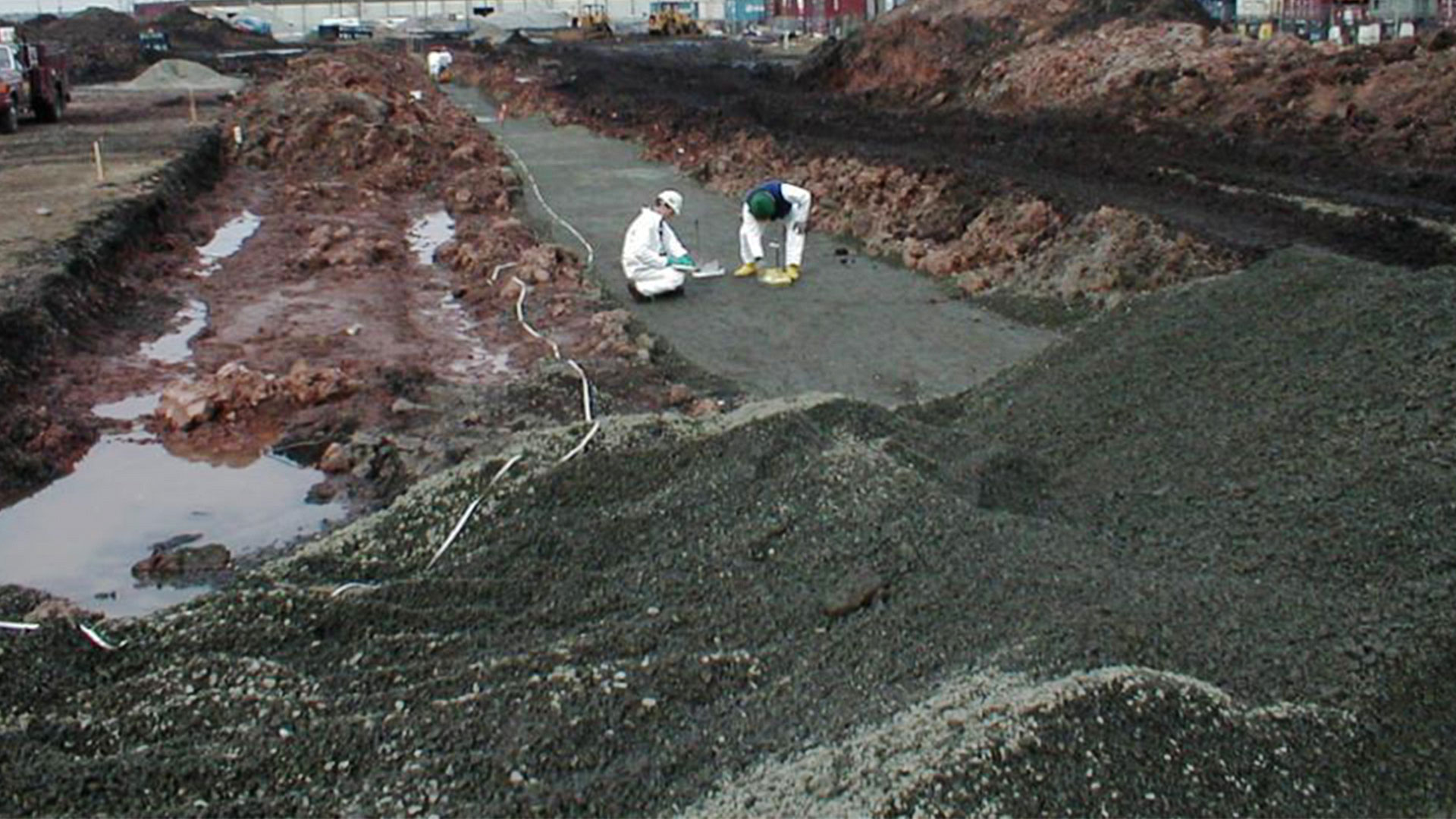 Beazer East Site Remediation, Nashua
Beazer East Site Remediation, Nashua
Koppers, a onetime manufacturer of railroad ties, was shut down by New Hampshire more than 30 years ago when it was discovered creosote—a mixture of dangerous chemicals— and arsenic from the property seeped into the Merrimack River. The Pittsburgh-based Beazer acquired the Koppers site and office building in 1984. Wood-treating facilities typically were contaminated with substances like creosote and arsenic. As a result, facilities like this with a history of pressure-treating wood products often have Dense Non-Aqueous Phase Liquids (DNAPL) in the subsurface.
CASHMAN was hired to perform soil remediation at the former wood treatment site in Nashua, NH. CASHMAN'S work involved removing creosote-impacted soil as well as cutting and filling clean site material to grade, and draining and capping the site.


PROJECT HIGHLIGHTS
Beazer East Inc. contracted with C

ASHMAN

to perform soil and site remediation at the 97-acre former wood treatment site.
C

ASHMAN'S

scope of work involved removing over 20,000 cubic yards of creosote-impacted soils and consolidating them in a permitted onsite landfill.
C

ASHMAN

then cut and filled over 60,000 cubic yards of clean site material to grade.
C

ASHMAN

drained the site and capped it with asphalt so that rainwater does not filter through the ground and transport the contaminants.
Download Project Sheet
Download PDF
Details
Beazer East
$1.3 million
April 1999 - November 1999
Services
• DREDGING

Location