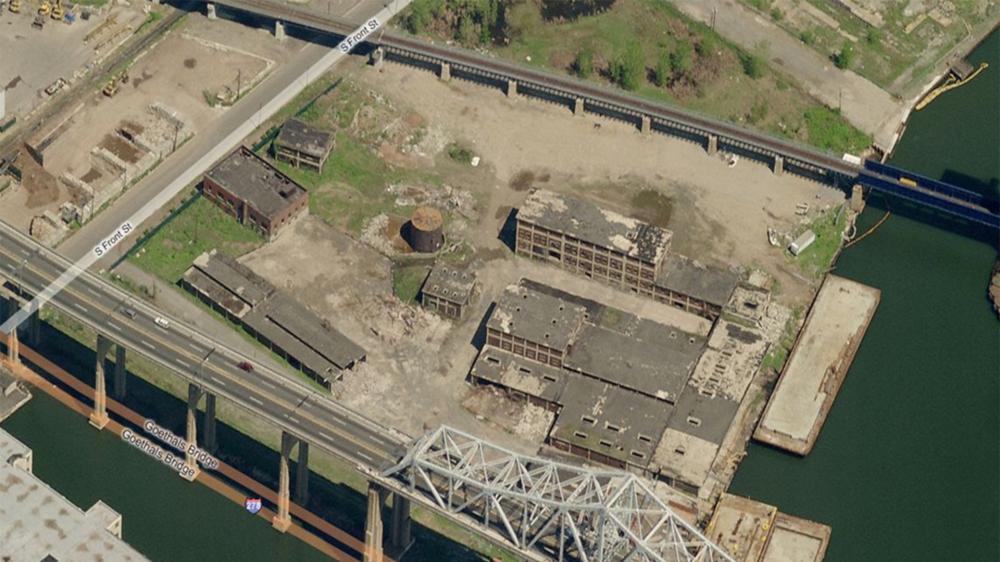 Borne Chemical Site Remediation
This site had an industrial history dating back to the 1880s when the Borne-Scrymser Company opened a 14-acre site in Elizabeth along the Arthur Kill. The company refined and marketed lubricating oils for industries including textile mills and had a considerable export business. About 100 different grades of oil were manufactured. Over time, the plant expanded services to include leather tanning and dye tints, and leasing of tanks for petroleum / chemical product storage. In the 1970s, contamination problems were identified including PCBs, and eventually the NJ Dept, of Environmental Protection issued a Consent Order, and the site was designated as a brownfield.
CASHMAN was among the firms contracted to work with potentially responsible parties (PRPs) to coordinate and complete the cleanup process.
PROJECT HIGHLIGHTS
The project involved initial light demolition in site area.
C

ASHMAN

safetly removed soils contaminated with PCBs, VOCs, and heavy metals found at the site.
C

ASHMAN

conducted remediation of sediments affected by chemical processes.
Excavated materials were transported and disposed of properly.
C

ASHMAN

also constructed a new, 400-ft-long bulkhead with a receiving platform.
Download Project Sheet
Download PDF
Details
Elizabeth Development Company
$450,000
Dec. 2006- Sept. 2007
Services
• DREDGING
• HEAVY CIVIL & MARINE CONSTRUCTION

Location