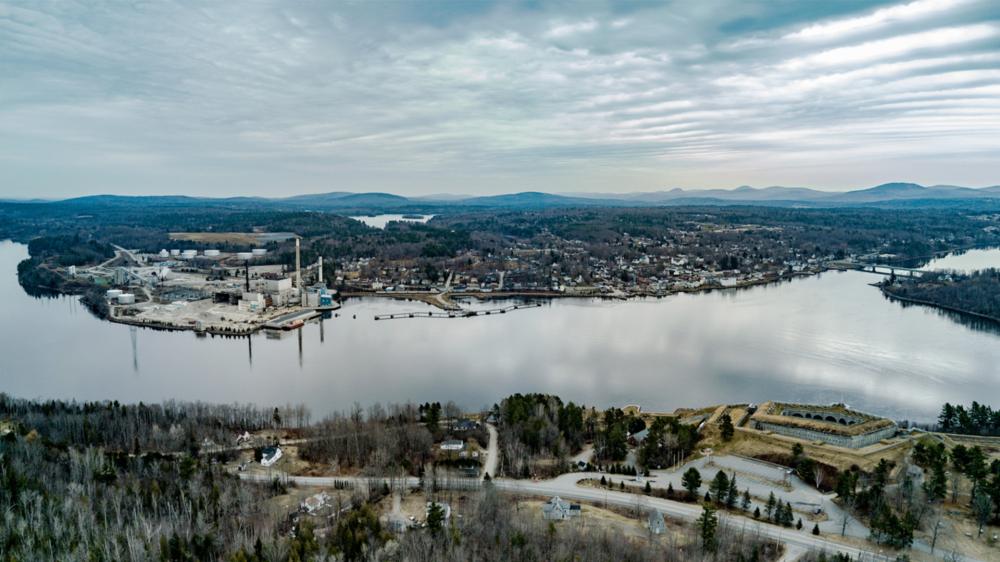 Bucksport Energy Piling Contract
Bucksport Energy, LLC was a 174 MW, natural gas-fired turbine generator at Bucksport's paper mill in Bucksport, ME, who owns and operates a gas-fired power plant. The turbine provided low-cost electricity and steam to the mill and eliminated the use of coal as a fuel, reducing air emissions by half. Bucksport Energy also sold electricity from the turbine to customers in Maine and elsewhere in New England.
CASHMAN was contracted for the first steps in the construction of the Bucksport Energy Facility.
PROJECT HIGHLIGHTS
Driving over 325 14-inch pipe piles in less than five weeks.
This project represented a time-critical "first step" in fasttrack construction of the Bucksport Energy Facility.
Hauled and disposed contaminated soils at a low cost to owner.
Worked closely with owner's representative to calculate and order pile quantities to successfully avoid time delays.
The contract required driving a significant number of pipe piles in a very short time schedule with a substantial liquidated damages penalty; Cashman finished it on budget and ahead of schedule.
Download Project Sheet
Download PDF
Details
Parsons Energy & Chemicals Group, Inc.
Unknown
Mar. 1999- May 1999
Services
• ENERGY
• HEAVY CIVIL & MARINE CONSTRUCTION

Location