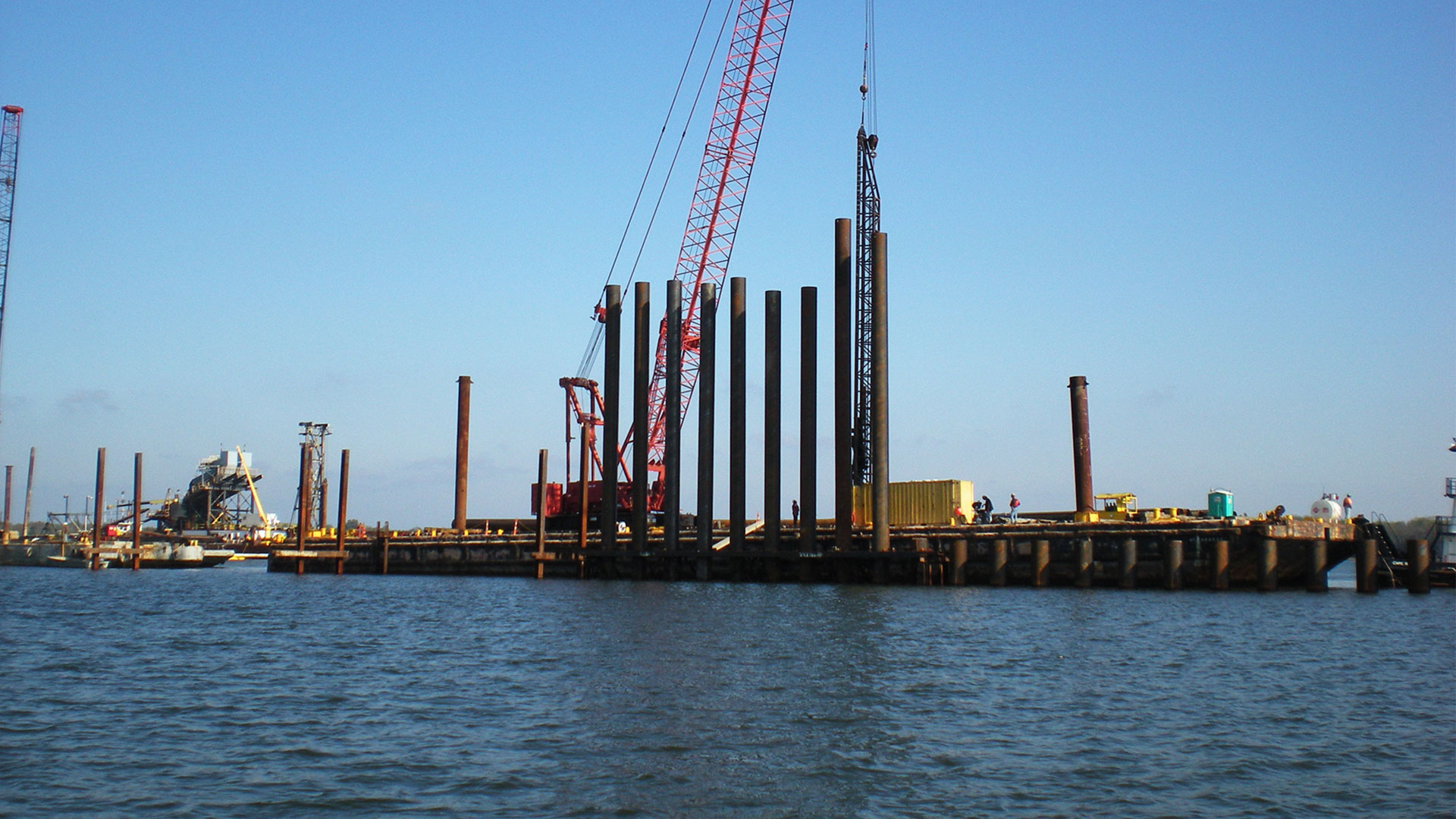 Charleston Naval Base Container Terminal, Phase 1-A
Charleston Naval Shipyard was a U.S. Navy ship building and repair facility located along the west bank of the Cooper River, in North Charleston, South Carolina and part of Naval Base Charleston. It began operations in 1901 as a drydock, and continued as a navy facility until 1996. At that time it was leased to Detyens Shipyards, Inc. In 2013, Palmetto Railways purchased the about 100 acres of the Navy Yard with a plan to run freight trains through the north end of the former base to serve a new container port, Navy Base Intermodal Container Transfer Facility.
This project was part of the overall plan to construct a new port facility on the south end of the former Charleston Naval Base in North Charleston. The construction of this facility was a portion of the modernization plan to increase the Port of Charleston overall capacity by 50 percent.
PROJECT HIGHLIGHTS

C

ASHMAN

conducted hydraulic-access dredging of 900,000 cubic yards of material required for sheet pile wall installation.
Transported dredged materials 8,000 linear feet for upland disposal.
Installed 3,000 linear feet of king pile wall using 3-foot pipe pile.
Constructed 2,000 linear feet of cantilevered pile.
Furnished and installed 500,000 tons of crushed stone and armored rock against the king pile wall.
Additional work items included clearing and grubbing, minor demolition work and excavation, storm drain systems installation, waterline fence relocation, and asphalt paving.
Significantly improved production by placing crushed stone using a 3,000-cubic yard scow instead of using a crane bucket.
A grid pattern for material placement was developed to ensure 100% coverage.
Download Project Sheet
Download PDF
Details
South Carolina Ports Authority (SCPA)
$44 million
May 2009 - Dec. 2010
Services
• HEAVY CIVIL & MARINE CONSTRUCTION
• PROJECT DEVELOPMENT

Location