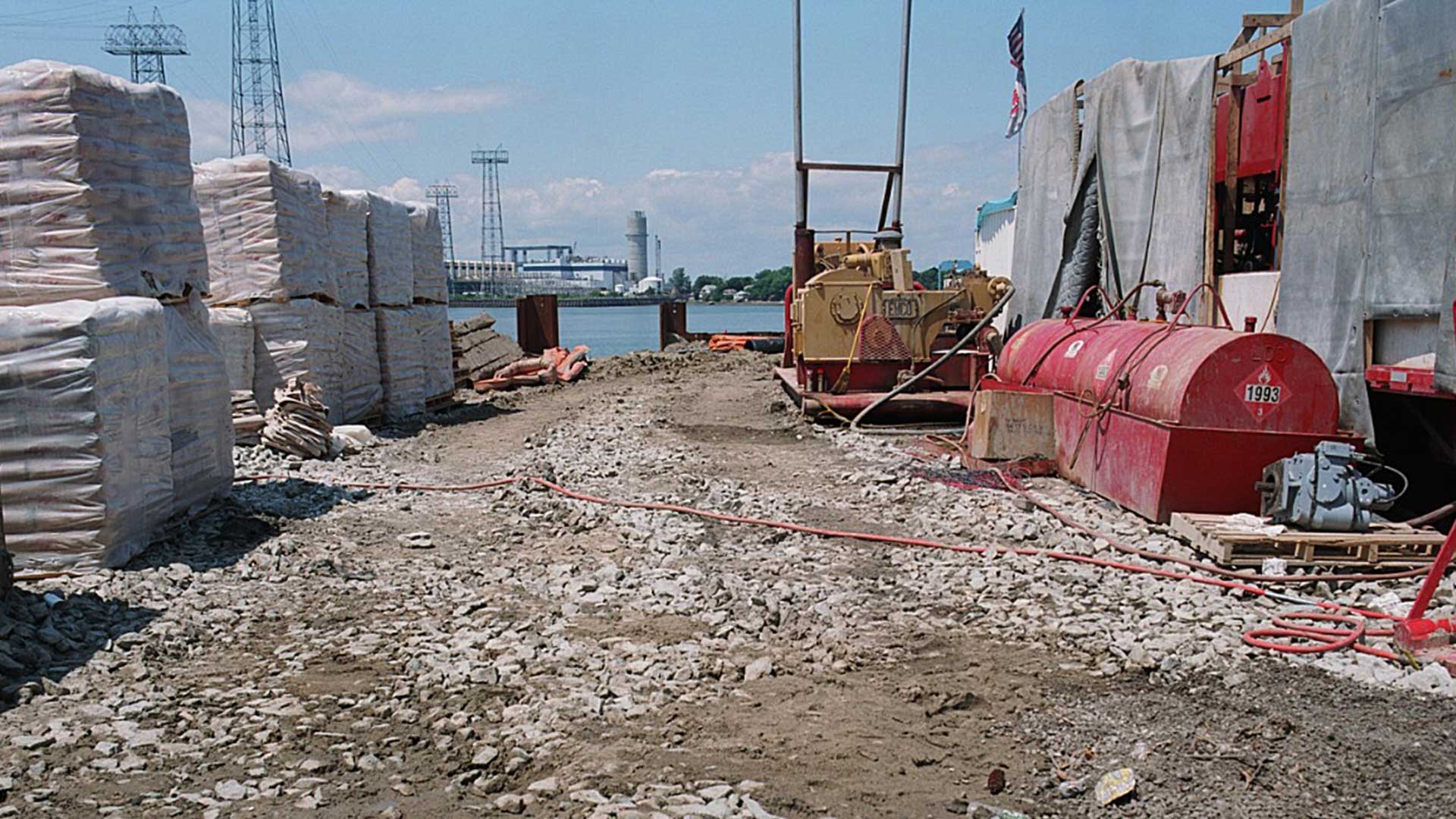 Fore River Siphon Installation
The Fore River is a small bay located in eastern Massachusetts and is a part of the Massachusetts Bay watershed. The Fore River Bridge spans the Weymouth Fore River throughout Quincy and Weymouth, Massachusetts.
The Fore River Siphons are two 36" sewer pipes constructed under the Fore River as part of the Braintree-Weymouth Relief Facilities Project utilizing a technology called horizontal directional drilling (HDD). They were designed to be connected to the already constructed North Weymouth Relief Interceptor (NWRI) and Intermediate Pump Station (IPS).
The horizontal directional drilling work was to occur from two locations: A drill rig location in Idlewell at the end of Arlington Street and a pipe assembly location at the Exelon property in North Weymouth. The completion of each siphon was to take approximately 4-6 weeks, including 3-4 weeks of drilling and 1-2 weeks to pull the pipe back.
PROJECT HIGHLIGHTS
C

ASHMAN

installed two, side-by-side, 42" siphon structures ~4000 feet long each, under the Fore River using HDD.
Installed a sheet pile wall along the water's edge in order to relocate and bypass the existing sewer system, to make room for the new siphons.
Installed deep sheet piling support of excavation cofferdams for construction of the new twin siphon receiving structures and to facilitate final connections to the new pump station system.
Installed over 2000 LF of new sewer system varying from 6'- 60' pipe and paved adjacent streets upon completion.
Reconstructed and plastic-lined 2 large existing sewer structures to fully contain odors, gasses, etc.
Constructed a new park for neighborhood use including new plants, sod lawn, retaining walls, benches and a concrete paved meeting area.
Constructed a new concrete boat ramp and multiple abutter enhancements including a new aluminum gangway/pier/ dock, concrete retaining walls, riprap slopes, fences, etc.
Existing salt marsh areas were mapped prior to construction and were then restored upon project completion.
Download Project Sheet
Download PDF
Details
Massachusetts Water Resources Authority
$16.2 million
Aug. 2003 – Jul. 2006
Services
• HEAVY CIVIL & MARINE CONSTRUCTION

Location