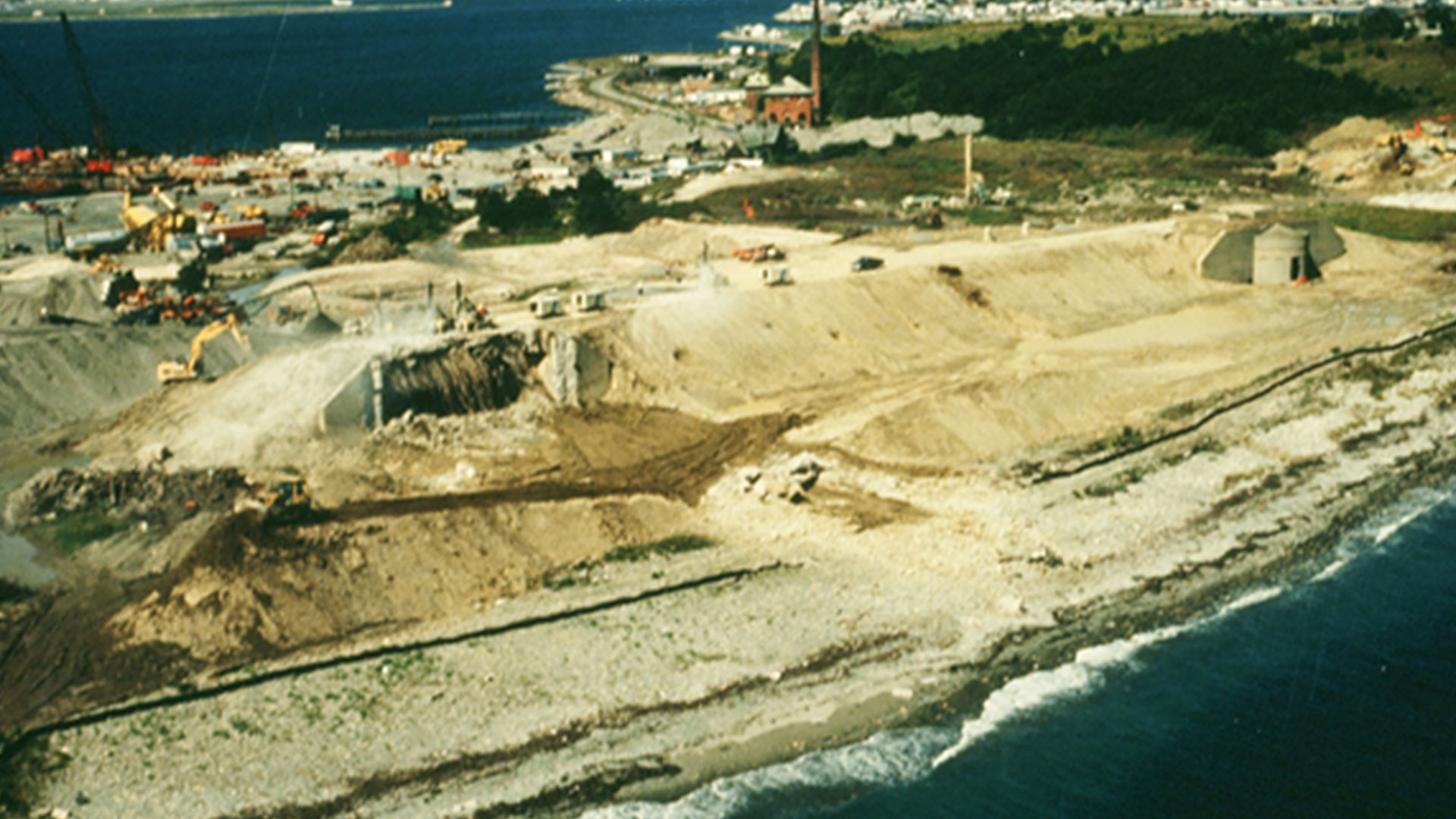 Fort Dawes Bunker Demolition
Fort Dawes was once the largest fort in the Boston System. It began as a command and fire control center, as Deer Island encompassed various natural assets making it ideal for coastal defense. This included two fairly tall hills, as well as the fort being more or less in the center of Boston Harbor's mouth, extending out towards the ocean.
From 1991 to 2000, CASHMAN was hired to revitalize and rebuild Deer Island. Fort Dawes and the island grounds, including a glacial drumlin, were blown up, dug out, bulldozed, and barged away in order for the Massachusetts Water Resources Authority (MWRA) to build the world's second largest sewage treatment plant.
PROJECT HIGHLIGHTS
Performed 100,000 CY of concrete demolition
Fuel tanks were removed and associated contaminated soils were properly disposed of
12,000 Lbs. of explosives were detonated in one controlled blast during demolition of the series 200 bunkers
Extensive timber pile excavation and removal was performed on older bunkers
Download Project Sheet
Download PDF
Details
Massachusetts Water Resources Authority
$4.6 million
1992
Services
• HEAVY CIVIL & MARINE CONSTRUCTION

Location