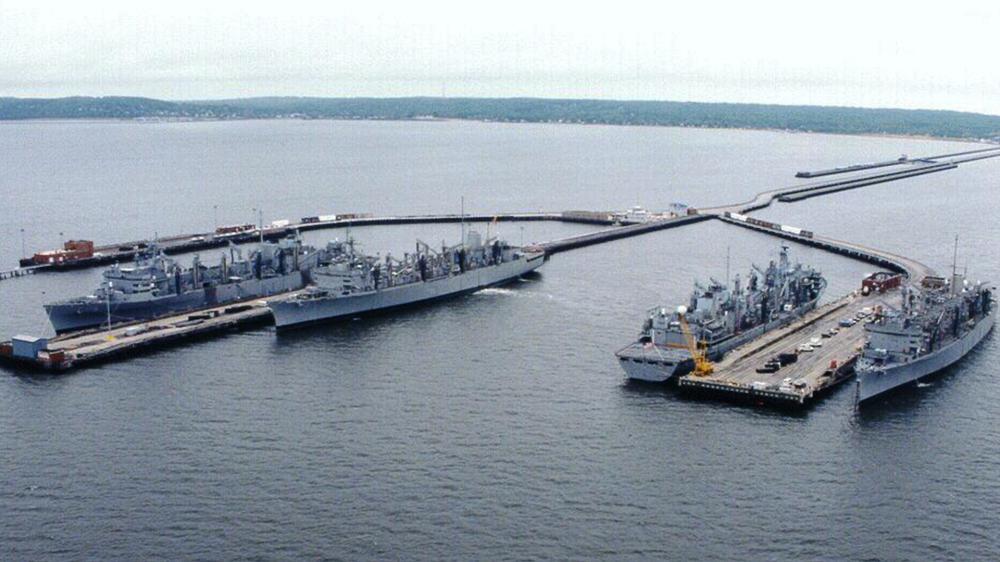 Naval Station Earle Weapons Facility Dredging
Naval Weapons Station Earle is a Navy base in New Jersey. Its distinguishing feature is a 2.9-mile pier in Sandy Hook Bay where ammunition can be loaded and unloaded from warships at a safe distance from heavily populated areas. The station is divided into two sections: Mainside, located in parts of Colts Neck Township, Howell Township, Wall Township, and Tinton Falls; and the Waterfront Area (which includes the pier complex), on Sandy Hook Bay, located in the Leonardo section of Middletown Township. The areas are connected by Normandy Road, a 15-mile military road and rail line. The station's pier complex is one of the longest "finger piers" in the world. A two-mile (3 km) trestle connects to three finger piers. One mile from the shore the trestle branches off to Pier 1. At the junction of Piers 2, 3 and 4, a concrete platform supports a forklift/battery-recharging shop and the port operations building.
CASHMAN was contracted by NAVFAC to dredge ~60,000 cubic yards of material from the active, high-security Naval Weapons Station Earle facility in Colts Neck. Due to project dynamics, a rigorous schedule was maintained, while also ensuring the proper controls to protect an endangered fish habitat. Despite several weather challenges, the project was completed successfully and on time.


PROJECT HIGHLIGHTS
Maintenance dredging of an active high-security naval weapons facility to meet contract depth of 41 feet MLW.
A dredge volume of 60,000 cubic yards of contaminated sediment adjacent to active deep water piers required working 24 hours a day to meet the 60-day completion schedule.
Materials were dewatered, stabilized, and transported to an approved EPA disposal site.
Rigorous environmental controls were used to protect an endangered fish habitat.
Exposure to northeast winds presented difficult dredging conditions that did not affect successful completion of the project within the schedule.
Download Project Sheet
Download PDF
Details
Naval Facilities Engineering Command (NAVFAC Lester PA)
$3.7 million
October 2009 - November 2009
Services
• DREDGING

Location