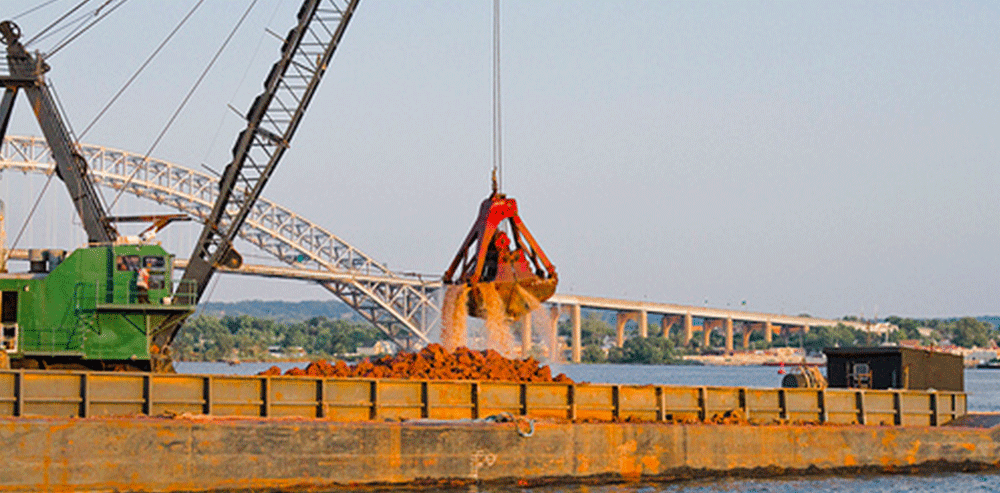 Port Elizabeth / Port Newark Remediation Dredging
Port Newark–Elizabeth Marine Terminal is the principal container ship facility for goods entering and leaving New York metropolitan area and the northeastern quadrant of North America. It is the largest port on the East Coast, and the third-largest in the nation. Its two components—Port Newark and the Elizabeth Marine Terminal (sometimes called "Port Newark" and "Port Elizabeth")—sit side by side within the cities of Newark and Elizabeth, New Jersey, just east of the New Jersey Turnpike and Newark Airport. This project involved dredging of ~150,000 cubic yards of heavy metal and petroleum-contaminated fine sediments. CASHMAN provided mechanical dredging of both Port Elizabeth and Port Newark, removing upwards of 250 cubic yards of material per hour during peak operation. Material was impacted with total petroleum hydrocarbons (TPHs), semivolatile organic compounds (SVOCs), and metals.

PROJECT HIGHLIGHTS
Sediments were excavated using a 14-cubic yard, cable arm, environmental "clamshell" style bucket.
Sediments were stabilized with Portland cement for upland placement as beneficial re-use material.
Material was dewatered and processed in accordance with the water quality criteria for New York and New Jersey and the Acceptable Use Determination (AUD) issued by New Jersey Dept. of Environmental Protection.
The tight schedule was met despite working around heavy vessel traffic of bulk and general cargo freighters, tankers, and container ships.
Download Project Sheet
Download PDF
Details
Port Authority of New York and New Jersey (PANYNJ)
$9.2 million
April 2004 - August 2006
Services
• DREDGING

Location