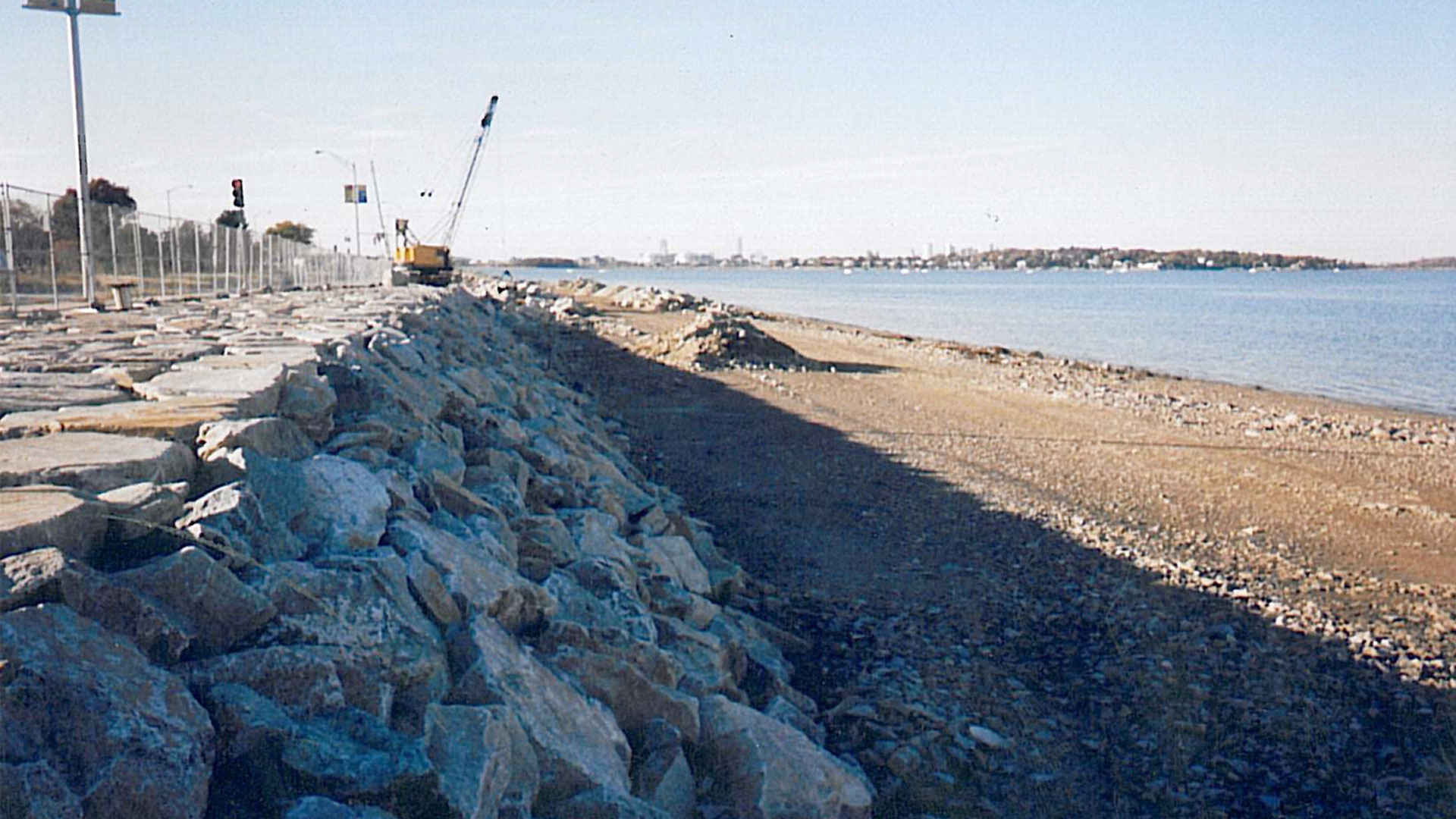 Wollaston Beach Seawall Rehabilitation
Wollaston Beach is a public beach located along Quincy Shore Drive in the Wollaston section of Quincy, Massachusetts. It is formally part of Quincy Shore Reservation, which was created by an Act of the Mass. Legislature in 1899. When Quincy Shore Drive was completed, the beach opened to the public on May 30, 1908. It is the largest Boston Harbor beach, providing more than 2 miles of shoreline access and featuring a continuous walkway, seawall, and concession stands on the landside of Quincy Shore Drive. This project included revetment reconstruction and rehabilitation on the exposed shoreside of the public beach on Quincy Bay.


PROJECT HIGHLIGHTS
Over 48,000 tons of granite stone were placed in seven months during winter revetment and seawall construction.
A concrete seawall was constructed along 500 feet of beach, within a sheet pile cofferdam.
Tolerance of the crest of the new stone structure was held to a 3" +/- grade to create a walker-friendly surface.
Stone materials were provided from a C

ASHMAN

quarry, allowing greater control of materials to meet strict size, weight, and hardness specification criteria.
Download Project Sheet
Download PDF
Details
USACE New England / Mass. Dept. of Conservation and Recreation (DCR)
$3.8 million
2002 - 2002
Services
• HEAVY CIVIL & MARINE CONSTRUCTION

Location