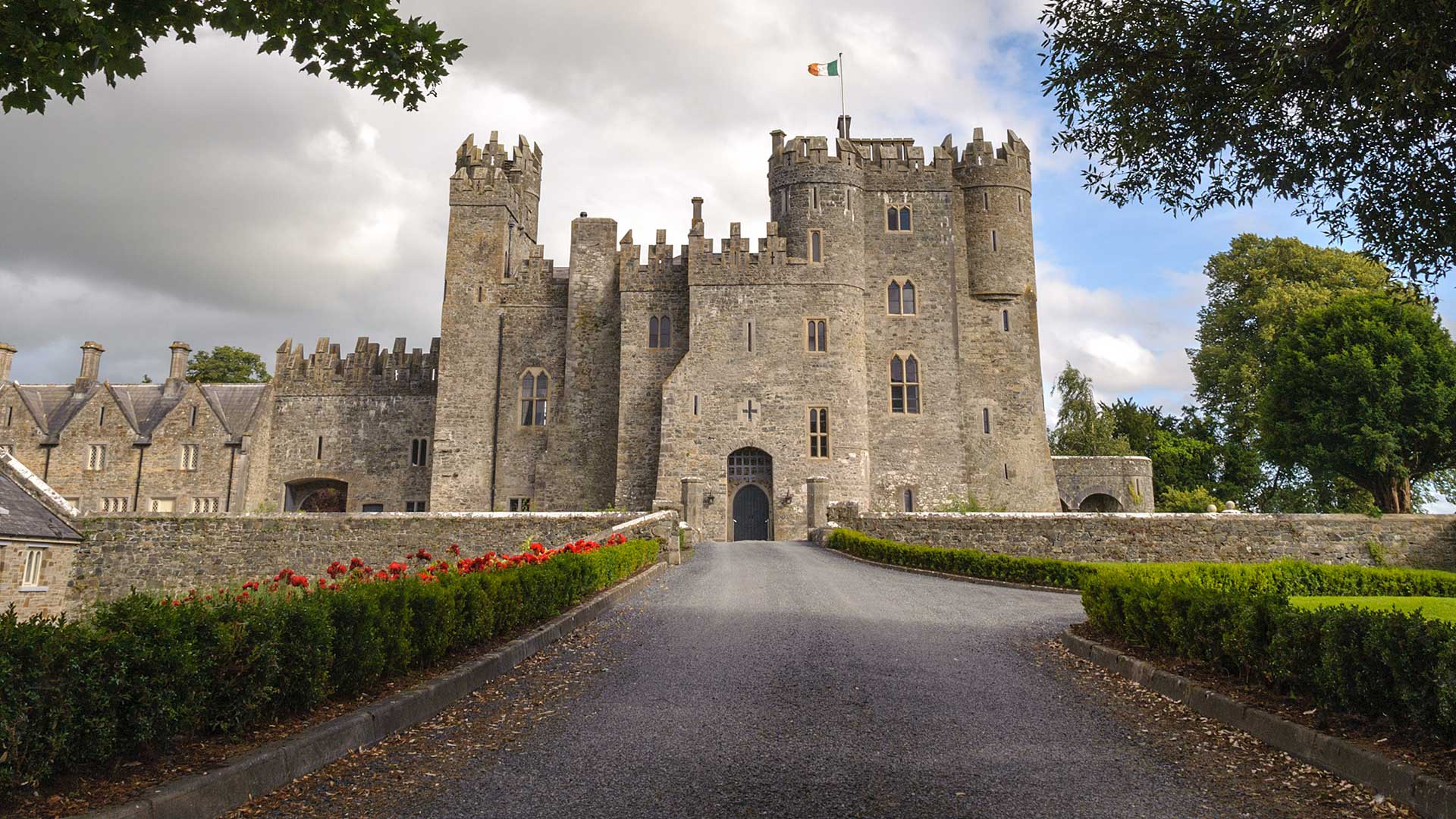 Kilkea Castle Restoration
"I'd like to go buy a castle," said Jay Cashman in 1999. Jay took the idea he had almost twenty years ago and turned it into reality — and then some.

In 2013, Jay M. and Christy Scott Cashman purchased Kilkea Castle, which had been abandoned for years. In 2017, after years of restoration work that redefines luxury, the Cashmans were delighted to reopen the Kilkea Castle doors and welcome guests.
As one of the oldest inhabited Castles in Ireland, Kilkea Castle, a CASHMAN Family Hotel, captures the charm of a 12th Century majestic Castle with the overwhelming allure of timeless sophistication and style.
Kilkea Castle Estate and Golf Resort boasts 140 Bedrooms with several accommodation options to appeal to all tastes and budgets. Guests can choose from a luxurious Castle Bedroom, a Carriage Bedroom, a Self-Catering Lodge or a Lodge Bedroom. The 11 Bedroom Castle is also available for Exclusive Hire.
The Golf Course has been developed in a magnificent setting, beneath the shadows of the 12th century Castle. It allows the splendor of the Castle to be viewed from every fairway. In constructing this championship course, the designers have cleverly used the River Griese as a natural hazard flowing through the Castle grounds and estate. The combination of this water and a variety of other hazards and interesting greens ensures the golfer playing the course has a considered challenge on his or her hands. You will encounter the River at almost every hole. Two lakes have also been included in the course design, adding to the overall difficulty of the challenge of this royal and ancient game.

To learn more about Kilkea Castle, visit: www.KilkeaCastle.ie